Row Timer was conceived, designed and built by James Wilton and Nick Brunt
To find out more or to enquire about using Row Timer at your event, please email info@rowtimer.com.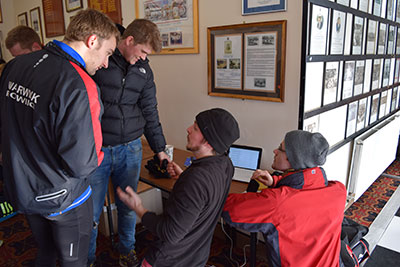 For coaches, crews, and spectators
For years rowing events have relied on the old fashioned way of timing races by using stop-watches, doing "maths" and then facing several hours of waiting whilst the results were "finalised". That is immensely frustrating! Moreover, spectators are often heard saying "have they started yet?" followed by seeing their crew for a few minutes on the course, without knowing how they are really doing.
Row Timer has been designed to allow real-time tracking of crews down the course so that spectators know whether their crew has started, and how they are doing. As soon as the crew has finished, their time is available, and their current position in their category is displayed – updated as the other crews cross the line! It has proven very popular with coaches who have not been able to get away from preparing their next crews to race, but can still keep tabs on what is going on.
The website has been optimised for use on smart phones so it is convenient to get the information quickly and easily. It is also made to be as light as possible on data use!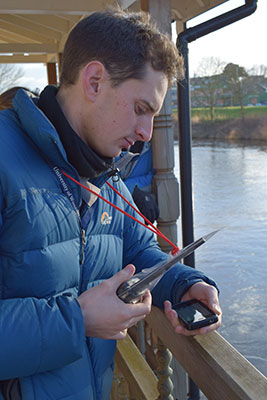 For the race organiser
Row Timer is incredibly easy to use as an organiser – download your entry list from BROE. Add a column for the crew number, and populate to reflect your draw. Also amend the divisions if you need to... and upload. The site is ready!
For the race timer
Once the draw has been uploaded, there will be a row for every crew in the division, with the divisions on separate pages. On each division page the timer selects their timing point, either start, finish, or one of the two split points. As each crew reaches that timing point, the timer just presses the button for the crew. Simples!
If the timer presses a button accidentally, they can delete the time again easily. There are common-sense features built in, such as preventing times being recorded for crews that haven't started yet.
Cost
A bargainous £50 for the day.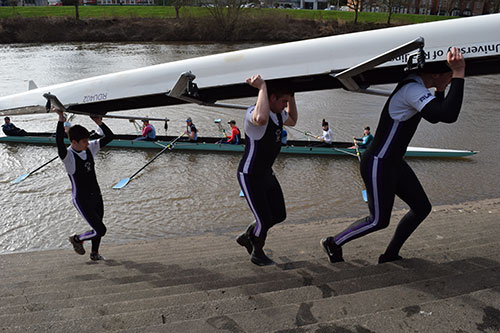 What else should we know?
Hopefully every race uses a backup timing system. We absolutely recommend having a stop-watch back-up system as well. Relying on one system is never a good idea, no matter how great it is!
You ideally need to have at least 3G or H mobile internet signal at the timing points.
Make sure your timer's phones are well charged. Row Timer does not use much battery life, but having your screen on continuously does!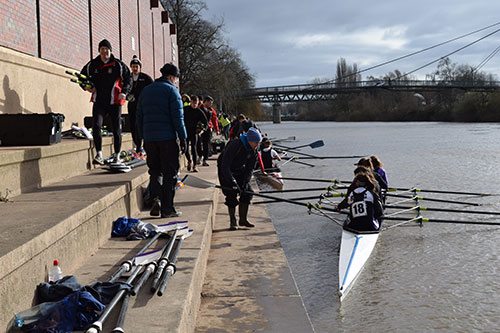 The Row Timer system is fantastic, what a brilliant invention for coaches and spectators alike, with real time updates and instantaneous results.
Really impressed with Row Timer, great to have results as they happen.